We've combed through dozens of surveys, questioned hundreds of food trends and read through what felt like thousands of hours of data to bring you a food-trends blog series worth drooling over. Whether you're a specialty-foods marketer, an up-and-coming restaurateur or just a curious passerby – we're sharing our secrets to the plates and palates of, drum roll please… the future.
Skip the food trends that are set to fizzle and dive deep into the taste habits that chefs, researchers and consumers alike claim are here to stay: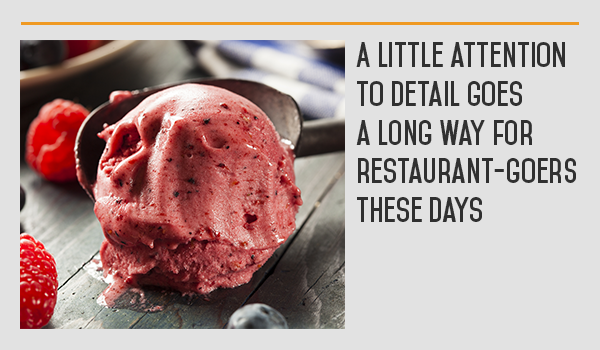 Home-made, by Anyone but You
It's no secret that consumers value convenience in the top tiers of what's important to their buying and dining habits. "People want to cook fun and delicious meals at home, but many don't want to spend time searching for recipes and shopping for ingredients," according to a TODAY.com trends report. Hence the rise of meal-kit-mania. Services like Blue Apron and Plated saw huge spikes by bringing the fun and adventure of cooking without the tediousness of food prep and planning. Millennial taste buds will be sure to request dietary inclusive versions of these at-home chef alternatives (gluten-free, paleo, etc.) but as the general public seems to show no sign of slowing down anytime soon, delivery is sure to speed up.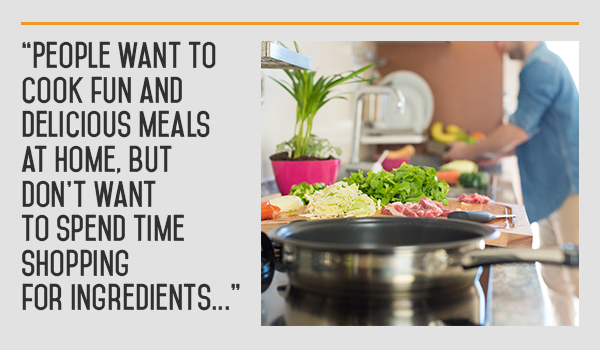 On the dine-out side of the coin, 'artisan' or 'house-made' menu items are ripe for the popular picking. Traditional butchery using rare cuts of meat, home-made ice cream or even artisanal pickles are proving once and for all that small touches are a big deal for quality-driven consumers. "House-made charcuterie keeps culinary tradition alive and can give chefs added credibility among their guests and peers," according to a recent NRN report. A little attention to details goes a long way for restaurant-goers these days – and small-batch producers are set to benefit. This means more out-of-the-box flavor combinations (like New York-based Ice and Vice, now serving Bacon Egg and Cheese sundaes) and secret weapons in the taste-bud arsenal will be seeing the light of delicious day.