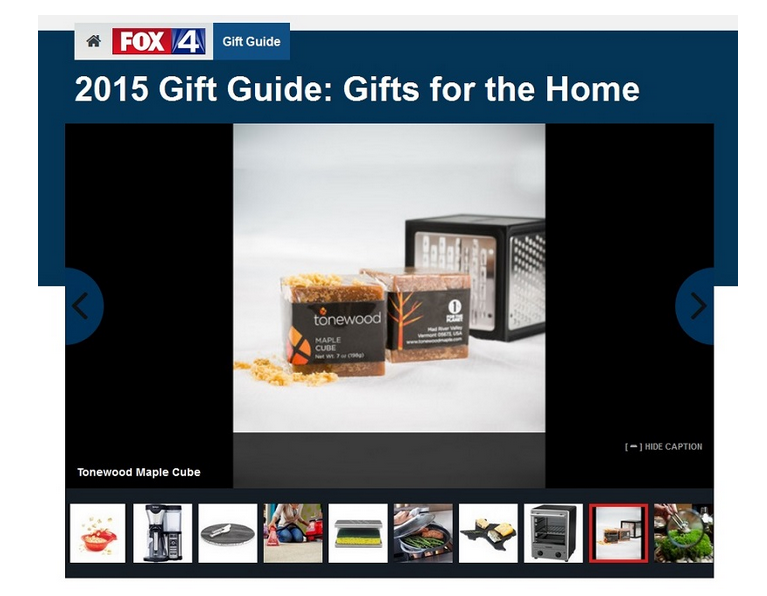 Holiday Gift Guides can provide your brand a much needed boost in the 4th quarter and gain new customers during the busy holiday season. However, it takes several months of preparation to create a newsworthy and relevant pitch to media in order for your products to be considered as part of their guide. Graphics to support the pitch are also key to supporting a good product story. We've enjoyed working with one of Vermont's premiere artisan food brands, Tonewood Maple.
Here are a few of the media hits featuring Tonewood Maple this holiday season.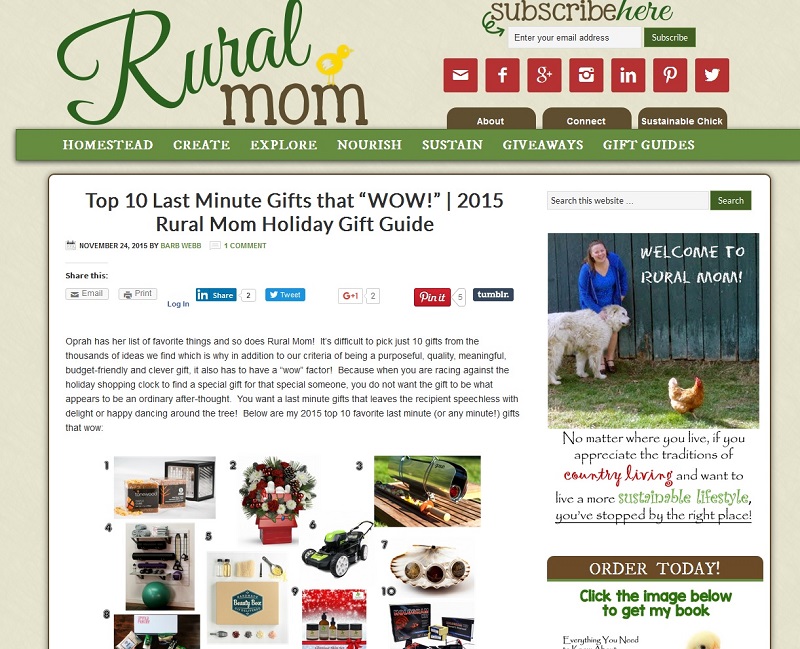 Food blogger Tracy Memoli of SuiteSavory.com included the Maple Cube in her list of 5 Holiday Gifts for the Foodie in Your Life.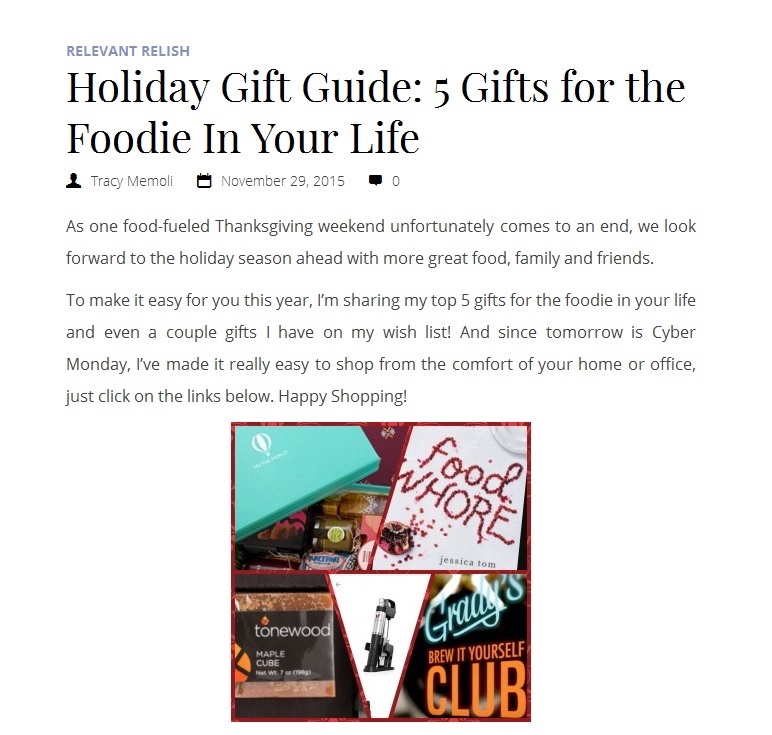 That's just the start. Keep an eye on our Facebook page for more holiday gift guide coverage for Tonewood Maple.