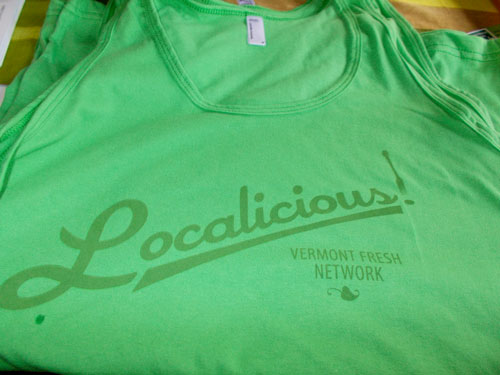 Vermont is home to some of the best food fetes in the east. The Vermont Fresh Network's annual forum dinner is one event that local foodies shouldn't miss. This was the 16th year that Vermont's premiere organization that links farmers to chefs, pulled out all the stops for an unbelievably scrumptious and entertaining evening.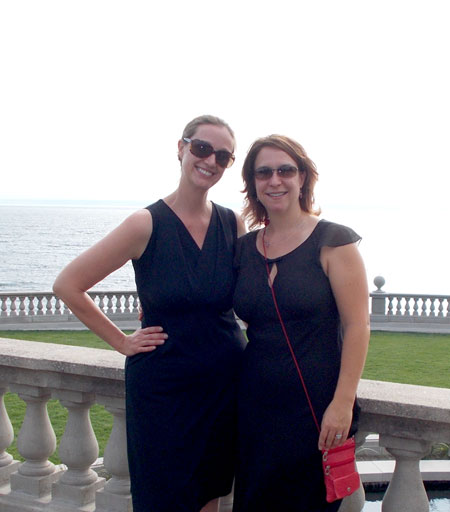 Skillet Owner Nicole L'Huillier Fenton and Cathy Wisolski of Lake Champlain Chocolates at Vermont Fresh Network's Annual Dinner.
We were fortunate to not only attend this year's event (accompanied by one of our fantastic clients, Cathy Wisloski of Lake Champlain Chocolates) but also celebrate the launch of Vermont's new agri-tourism website, www.DigInVermont.com at a private reception at the Inn at Shelburne Farms. The crowd at the DigIn Vermont reception was small but celebratory with local wines and delicious Shelburne Farms award-winning cheeses. The event was really the warm-up for the real tasting frenzy that was about to begin in the Coach Barn. But before we made our way over to the main event, we raised a glass to toast the hard-working team that has brought agriculture and food experiences together by creating DigIn Vermont. From the cheese and beer pairing trails to the best food adventures by regions, DigIn Vermont is truly the gateway to culinary treasures. Congratulations to DigInVermont!