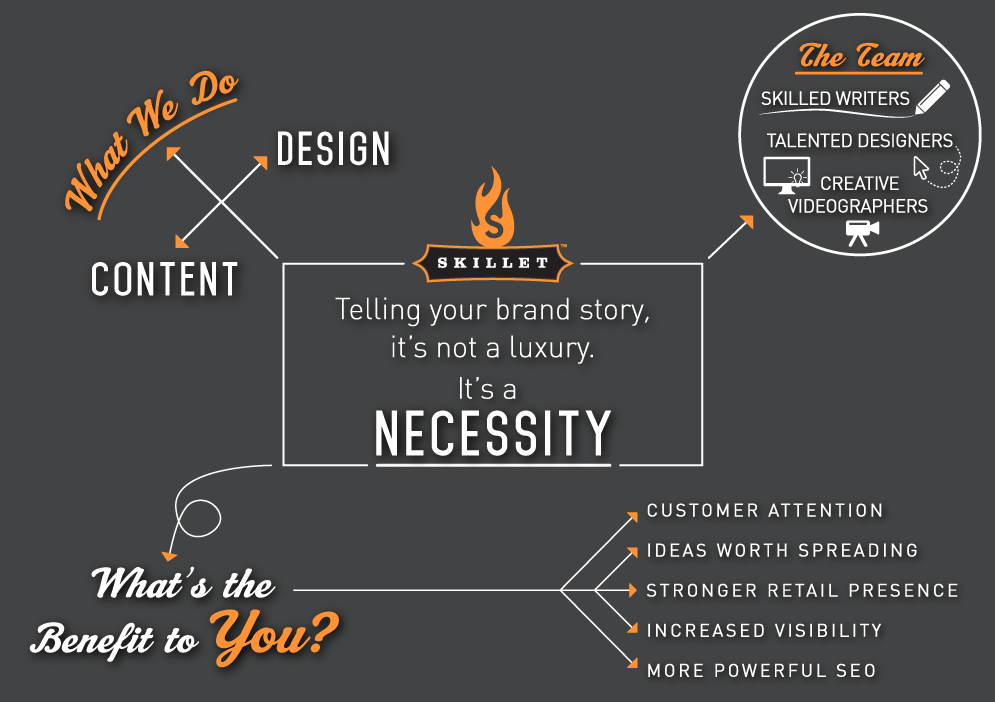 For the past five years, Skillet Creative has perfected the art of storytelling through both design and content in the specialty food and beverage industries. As a passionate company ourselves, we understand that behind every brand is a story that deserves to be told. We're big believers in not just telling your story, but creating effective branding, graphics and content to tell your story right.
What We Do
From branding and identity design to print, packaging, catalog, video, blogs, web, and social media, we craft consistent and compelling creative across all channels so that your story speaks to the right consumer. We want our clients to gain a strong foothold in their marketplace and make their own, positive impact within the food and beverage industries. Let's talk about how we can help you do that.
Services:
Branding & Positioning
Identity Design
Print & Packaging
Content & Marketing Strategy
Blog Writing
Social Media Support, Campaigns & Graphics
Website Design & Programming
Trade Show Spaces & Displays
Video Production
Whether you're building a specialty food brand in the kitchen or looking to increase the loyalty of your beverage consumer, Skillet is your creative partner. Through award-winning design, engaging content marketing strategies and social media campaigns, we help fan the flames so that your story spreads like wildfire. Let us help you tell your brand's story today.