Success at any tradeshow depends on your ability to think + plan big picture while not sweating the small stuff. Here are 7 important steps to follow once you've decided to attend a tradeshow.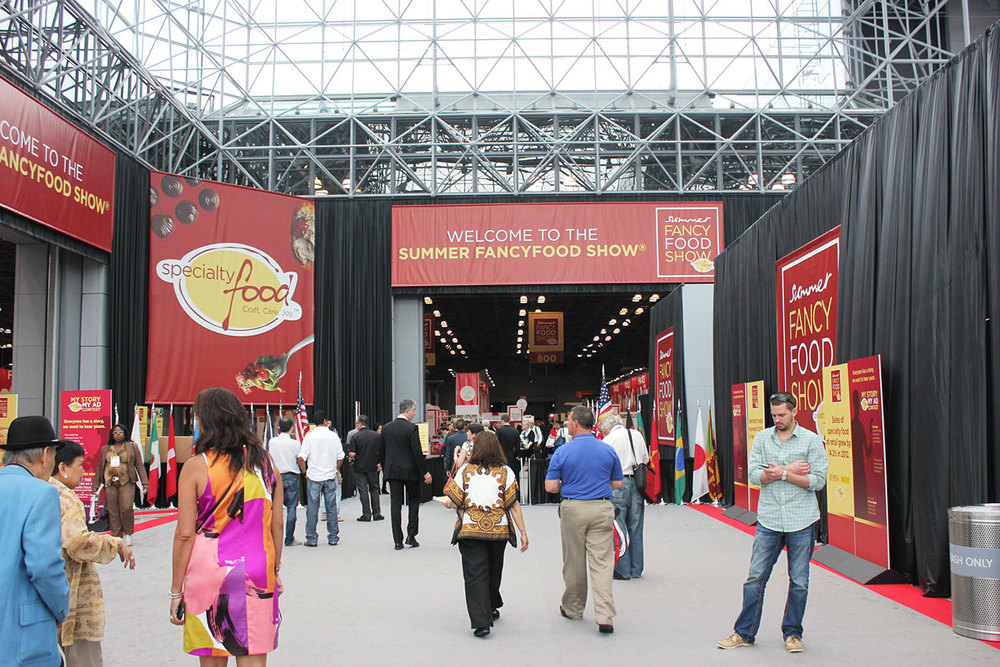 1. Find the right show. Some tradeshows are great for generating sales and getting orders while others are best for creating brand awareness. If you belong to any trade associations, ask members what shows they have attended and liked. Nothing beats a first-hand account.
2. Define your goals. Your goal to attend a tradeshow should be specific and its benefit should be clear to you. By having a focused goal your actions become deliberate and their results, measurable. Meeting your goal, or not, provides you a baseline for deciding if you should attend that show again, try a different show, or rethink your goals.
3. Decide on your main message and how you will deliver it. There are many parallels between a tradeshow and retail environment. One key similarity is that you get three seconds to convince someone to stop and give you a look. You've (hopefully) determined the primary selling feature and benefit for your product. Now figure out how to communicate this message quickly and succinctly as a greeting. Rehearse your "hello" prior to the show. Delivery can make an impact.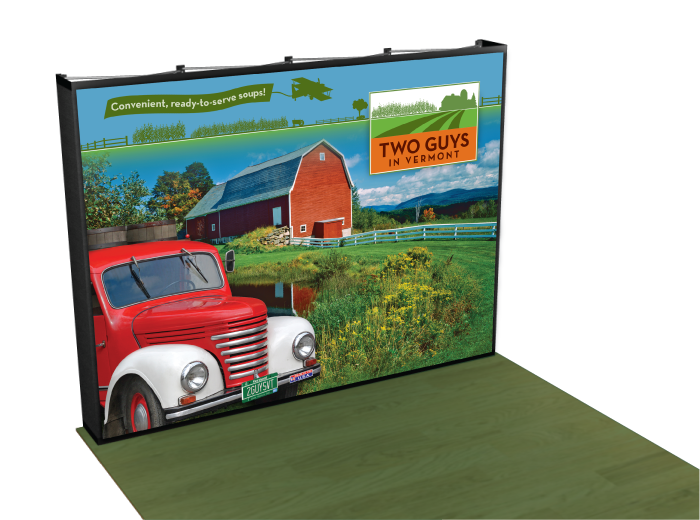 A bright trade-show background design we crafted for Two Guys Vermont.
4. Design your booth. Teaming up with a knowledgeable professional to help design a compelling booth can be incredibly beneficial. Our process includes discussing the different types of trade show exhibits in order to help our clients pick fixtures and displays that match well with each brand and budget. There are so many options for your booth; the key is to maximize the effectiveness of the communication no matter what design or layout to choose.
5. Decide how your booth will be different. If you've ever attended a tradeshow, you know that most booths are identical. They have a banner, a product display, a logo and literature. Often, the displays are underwhelming. Good news is that you don't need to spend more to stand out. Think about how your booth can stand out so that you can capture the attention of a prospective customer as they walk by.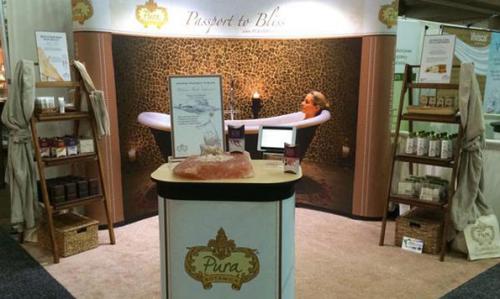 The booth we created for Pura Botanica was unique, engaging and left a lasting impression on visitors.
6. Walk the floor. Walk the show floor to see how other booths are put together, chat with other vendors about their products, and pick up on product trends and scope out other booth locations.
7. Follow up! The Center for Exhibition Industry Research says that 80% of tradeshows leads gathered at shows are not followed up. Strike while memory of you is hottest and follow up quickly. Or, have someone who is not at the show follow-up on your behalf. Do you have downtime at the airport on your way home? Connect with some of your show contacts through LinkedIn while waiting for your flight.
Do you feel prepared to plan your next tradeshow experience? We're ready to help. Contact us today and let's get started.