A successful social media campaign should be well timed and relevant to your audience. To strike this winning combination and to increase the chances of hitting it out of the park, a few preliminary steps must be in place.
Know your target market. Once you understand your target market, you'll know where and how to find them. A good question to ask: Where does your target market engage most often in social media? With over one billion users, Facebook is a good place to start your search. Explore Twitter, Pinterest, Instagram, and Vine. To ensure that you are creating a social media campaign in the right channels, it is important to figure out where your audience spends their time.
Develop a listening strategy. How can you determine what will resonate with your audience if you aren't listening to what they're saying in social media? You need to tune-in to your customers, your competition and to relevant industry experts in order to keep any strategy timely and to find the right opportunities to engage your audience.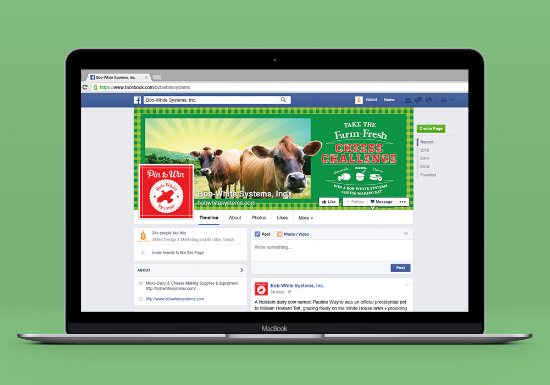 Develop content that moves people. Skillet recently developed a social media campaign for Bob-White Systems' new DIY cheesemaking kits which included custom social media graphics and a cheese challenge.  Bob-White's Facebook and Pinterest followers were encouraged to choose their favorite cheese – chèvre, mozzarella or ricotta – and place a corresponding cheese "flag" on their own cheese-centric pinboards. The goal of the contest was to encourage users to get the most Likes and pins for their favorite cheese. The creator of the winning pinboard received a free cheese kit.
This campaign worked for several reasons: It tapped into the DIY craze and the growing local food movement. It also allowed Bob-White Systems to expand its reach beyond small dairy farmers to foodies who enjoy creating artisan food products at home.  The winner of the contest was a new customer for Bob-White Systems who is now an avid fan and active social media partner.

Keep the conversation going.  Ideally, your social media strategy shouldn't be limited to a series of campaigns. Make a commitment to continue the conversation online by engaging with your audience after a campaign is over.
Here's a great example of an organization that successfully identified and engaged its audience. When the Four Seasons Resort in Jackson Hole launched its new gastropub, the Handle Bar, their creative team developed the Stealth Stache contest that encouraged fans and followers to submit photos of their unique facial hair. The campaign included custom social media graphics, a registered hashtag and user-generated content. The campaign garnered thousands of impressions, created buzz with local media and earned industry accolades including "Best Facebook Promotion by a Property" from Hotels Magazine.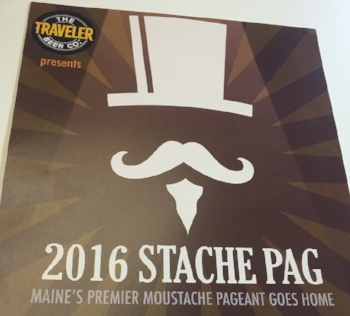 Through a well thought out social media campaign, the Handle Bar got people excited and engaged by drawing on its audience's personal interests. The hotel identified its target market and took the time to understand them. As it turns out, crafts beers and high-end bar food pair quite well with well-groomed facial hair. Plus, it doesn't hurt that mustaches are making a bit of a come-back.  (Don't believe us, check out: www.StachePag.com).