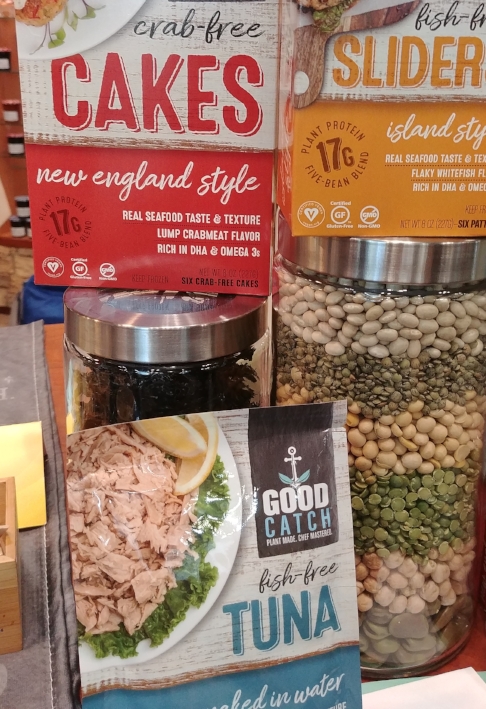 Here come the list of food trends from big retailers to foodie publications. According to Fortune.com, Whole Food taps its global buyers and experts to find out what they predict will be on the shelves in 2018.
Here's their top 10 Food Trends for 2018:
Flower power. Edible flowers in everything from coffee drinks to snack foods.
Powders. Move over peanut butter powder, make way for egg-white protein powders.
Mushrooms. These little fungus will move out of the produce department into the health and beauty and will be found in soap as well as coffees and teas.
Middle Eastern Cuisine. Consumers will get more adventurous as they expand their culinary palette into more middle eastern flavors.
Transparency. We'd argue that this isn't a new trend, it's been happening for a while but according to Whole Foods more consumers are demanding to know more about their food choices.
Plant-Based Products. We saw this trend coming on strong at the Summer Fancy Food show. Consumers are looking for more meat-alternatives.
Puffed and Popped. Since we love our snacks, according to Whole Foods, consumers will want to find more snacks that come puffed or popped.
Tacos, Tacos, Everywhere. Tacos will go beyond dinner time and start to show up on breakfast menus.
No-Waste Cooking. Reducing food waste is always a good trend to see. We've watched some amazing chefs in the northeast use every part of the animal in their restaurants.
Bubbles. Cheers to more sparkling drinks in the seltzer or cold brew category especially if they have less sugar than traditional fizzy beverages.
The Specialty Food Association just published their trend predictions for 2018 as well. Topping their list? Root to stem, goth food, plant-based foods, and even cannabis cuisine.
What trends do you think will stick around in 2018?