Our Food Trends 2019 list continues with our next three picks for food trends that may be staying center plate in the new year.

#3 Plant-Based Foods & Beverages. 
The rise in plant-based foods in part can be credited to consumers interest in eating more whole foods, plants, looking for meat alternatives, and wanting foods that have transparency. Michael Pollen must have had his crystal ball out when he coined this phrase in 2009, "Eat food. Mostly plants. Not too much." Big players in the plant-based industry like Beyond Meat, are dominating the meatless market at the moment but perhaps not for long. Lots of other companies—at Expo West there was an increase in alternative meat exhibitors—are experimenting with plant-based foods as well as beverages. Look for more brown rice milks and oat milks to make a splash in the market in 2019.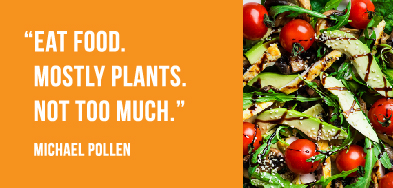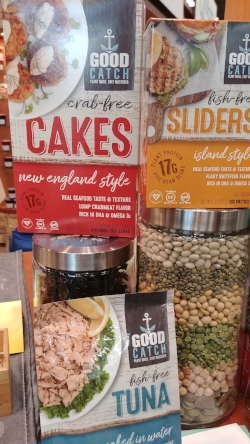 Another factor in the increase of plant-based products is thanks to Millennials. This group of digital native consumers is willing to try new foods and is often introduced to new food trends via their social channels. There has been a lot of buzz thanks to Instagram and Facebook about newcomers to the plant-based market. The benefit of this trend becoming front and center, is that food companies are working diligently to provide not just plant-based options, but ones that taste really good. We sampled Good Catch Food's Fish-Free Tuna at a recent Fancy Food Show and were blown away by the texture and outstanding taste. This is one plant-made product that we are really looking forward to seeing more of.
#4 Cannabis-Infused Foods.
Culinary cannabis has definitely been trend topping in 2018 and will most likely grow in popularity in 2019. Marijuana continues to make its way into mainstream America with now 30 states legalizing it for medical use and another nine states (and Washington, DC) have legalized it for recreational use for adults over the age of 21. However, it's products that contain cannabis—but are non-psychoactive that are going to be even more popular in the new year as more consumers want to try foods with the health benefits provided by CBD. According to the Specialty Food Association's article, 55% of consumers surveyed would be interested in trying cannabis in food and 33% would try it in non-alcoholic beverages.
#5 Alternative Sugars.
Americans are starting to come to terms with their sweet cravings and the exorbitant amount of sugar in most diets. Sweeteners like Agave and honey will continue to show up in products to help reduce sugar but maintain the sweetness. And these sweetening staples will also get a flavor kick. Look for unique flavor combinations, using global spices and even floral flavors to appeal to a broader audience.
Our final predictions for top food trends in 2019 include Global Cuisine Meets Local and Trendy Foods at the Gas Station.