Custom illustrations designed by Skillet are included in this years event materials for Reinhart LIVE food show.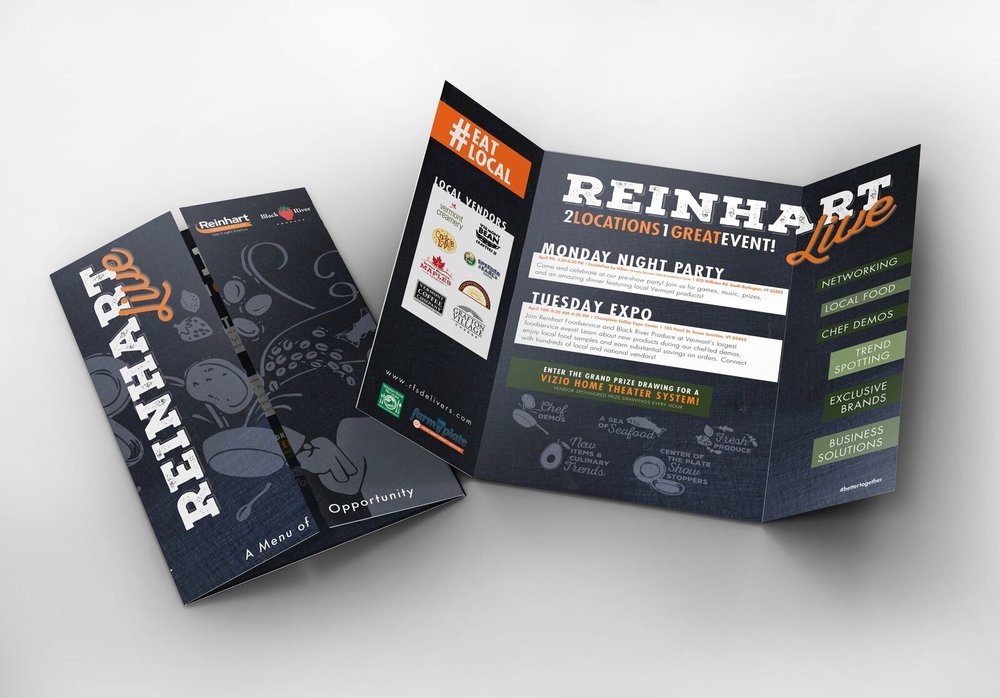 Reinhart Foodservices and Skillet Creative have worked closely over the last two years. Starting with their acquisition of one of our clients, Black River Produce, we have grown to form a strong bond with this fantastic company.
We have produced a wide variety of marketing materials and media for them especially in support of the regions largest food show, Reinhart LIVE. Design and support have included event materials, wall graphics, banners, social media graphics, email marketing, coasters, and a brochure. We've also provided services such as video production and live tweeting from their food show. Have a look through at some of the many things we have developed with Reinhart and Black River Produce.