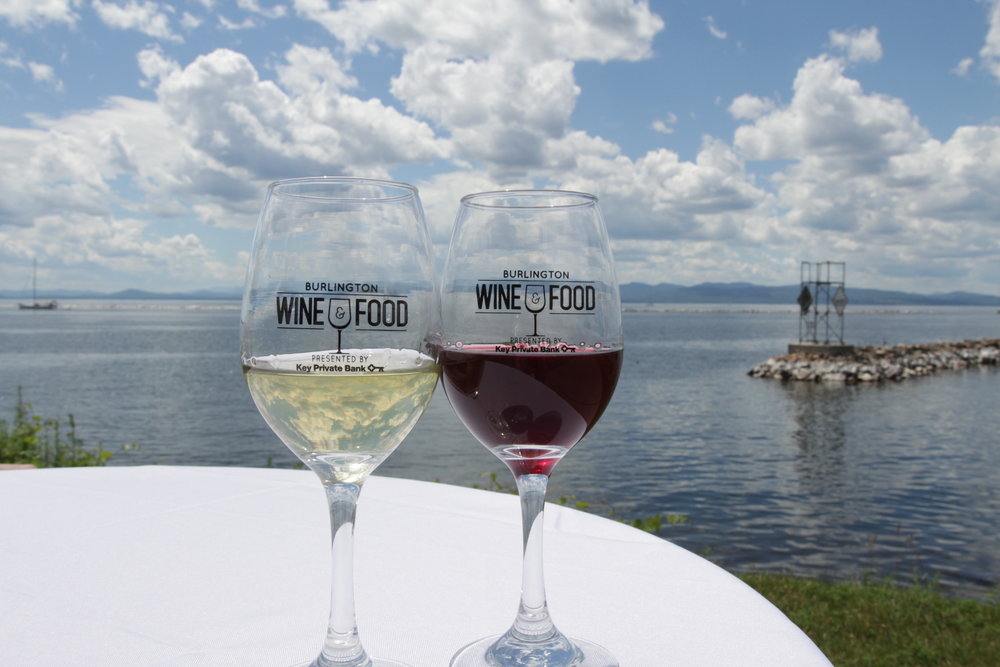 The Burlington Wine and Food Festival is a premiere wine and food event on the Waterfront Park in Burlington annually at the end of June. Attendees have the opportunity to sample world class wine and local food. In addition to the grand tasting sessions, there are vendors, events, music, a cocktail competition, and more.
The folks at Burlington Wine and Food Festival originally approached us at Skillet in 2014 looking to revamp their logo. They hoped to create a refreshed look that would reflect on the uniqueness and growth of the event. Additionally, they wanted to create a color pallet that was cohesive and aesthetically appealing. Scroll through some of our images to see the progress throughout the years!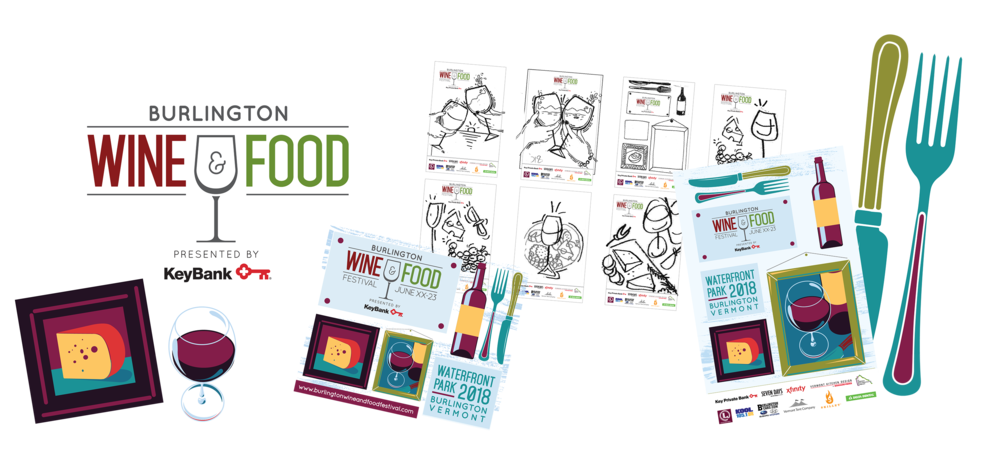 You can see all of this artwork in person while sharing a glass of Zinfandel overlooking the shores of Lake Champlain. Join us at this year's festival. If you'd like to talk about how we can evolve your marketing materials, let's connect.