In the age of social media and Millennials, attention spans are short and social media posts are shorter. While this fast and somewhat free marketing tool can be a huge asset to work with, sometimes we need a little more room to express ideas. Blogs may seem like an archaic tool of self expression on the internet, but they can be an effective, subtle tool to boost your website traffic and SEO.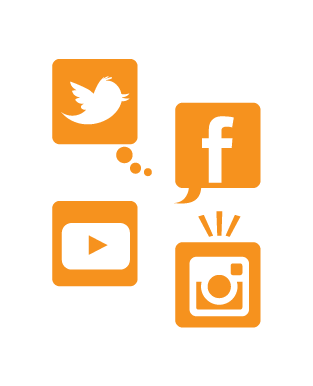 Putting out regular blogs on your website can help your target audience interact with your brand. Having relevant and interesting content will hopefully bring in a greater audience to view and interact with your brand online. This has always been true. The importance of maintaining your blog lies in the backend of things: SEO. Having current content full of buzzwords is a great and easy way to boost your SEO rankings a touch. Your blog is a space to add search engine keywords, and having recent page posts is another way to boost your page's ranking on Google.
In addition to your blog helping with search engine optimization, it provides content that you can share on your social media platforms. Your blog can create a space for you to post longer content than you can post on your social channels. This allows for you to link between your website and your various social accounts, driving traffic to your site. This NewsCred article mentions that "70% of people would rather get to know a brand through articles rather than through ads." This makes sense, people are more likely to trust something more casual and subtle like an article on your website over a bold advertisement.
Still need convincing? The same article cites that "329 million people read blogs every month, and companies that blog get 5x more traffic than their peers." If that isn't enough evidence to keep your brand's blog up and running, we don't know what is.
Blogs don't have to be long either, just check out some of ours. Sit back, break out your laptop and start blogging. If you need help on what to blog about, reach out to us. We'd be happy to help develop a content plan that connects with your customers.